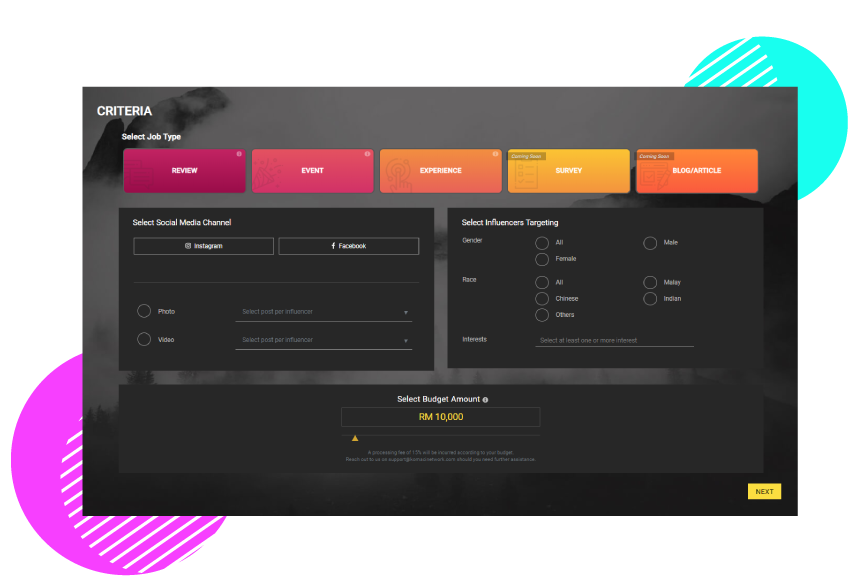 Audience Targeting
Discover micro-influencers by their audience's interests and increase your ROI by getting more relevant influencers to your brand and client.
Sign Up
Powerful Reporting & Analytics
Track your campaigns in real-time and monitor post campaign performances all in a single dashboard.
Sign Up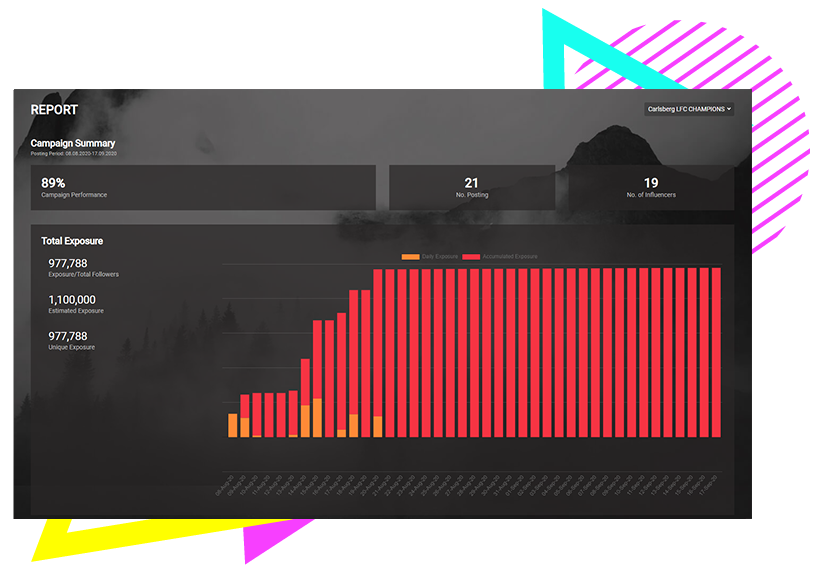 Free Report
Read our latest Malaysia Influencers Top Brand Survey Report
View More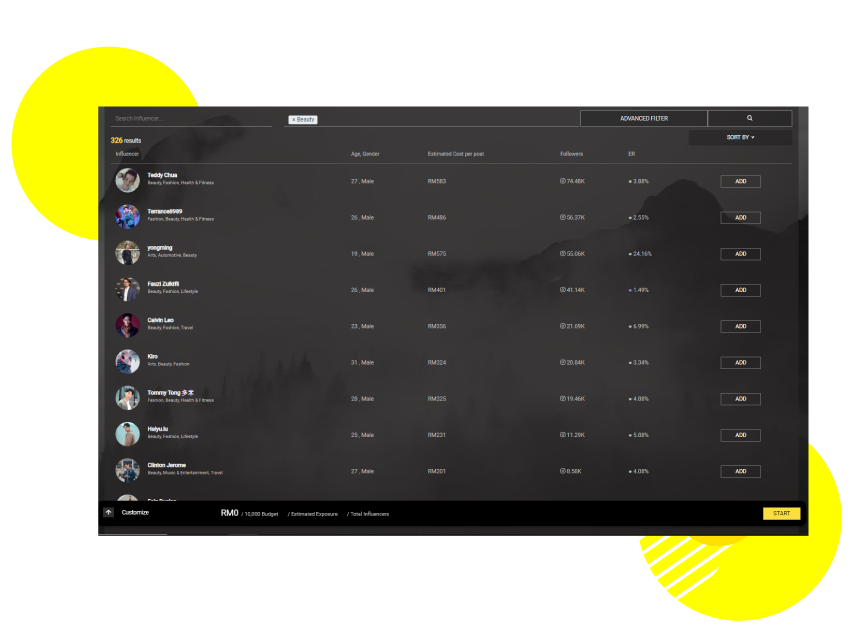 Flexible Budget
Set your own budget and activate your own campaigns with relevant influencers and enjoy transparency in payment.
Sign Up
Brand Safe
All registered influencers will need to abide by KOMACI rules and regulations, we will ensure influencers deliver their best practices to you.
Sign Up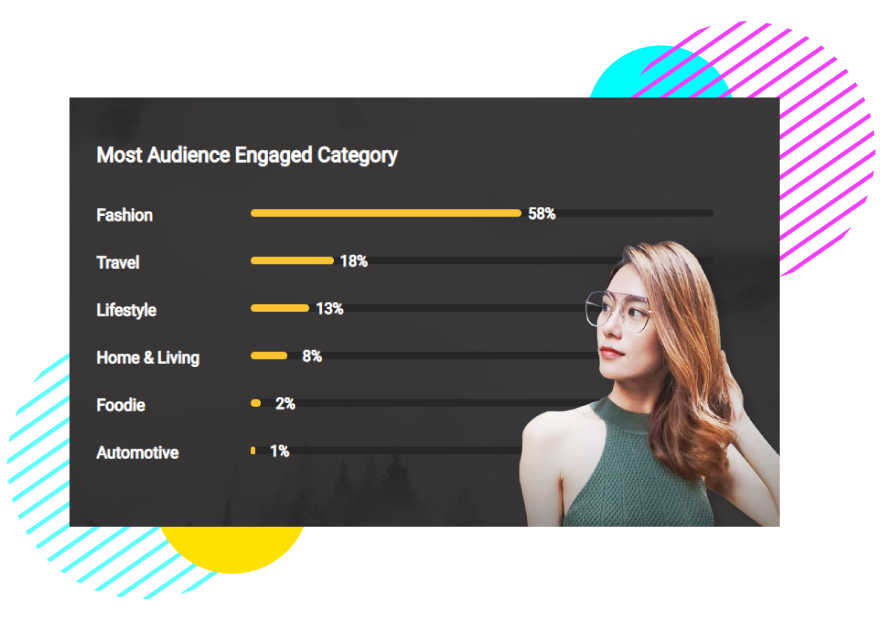 Speak To Us
If you would like a more customised campaign or a larger scale project, our local customer support team will assist you.
Contact Us